Dear Festival Friends:
The General Election has caused us to amend the schedule for the 2017 Lighthorne Festival of One-Act Plays because our Village Hall venue is a polling station.
The planned programme for Thursday June 8 is therefore being shifted en bloc to Tuesday June 6 and the Festival will take a break on the Thursday night.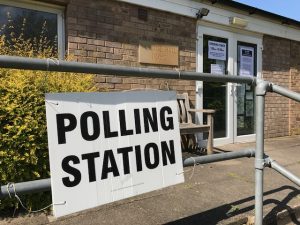 We are extremely grateful to the three groups involved – Kenilworth Priory, Phoenix Players Stratford and Banbury Cross Players – for agreeing to this change and to Lighthorne Drama Group for moving their rehearsal from the Tuesday night to accommodate it.
The planned programmes for the Wednesday, Friday and Saturday will go ahead unchanged and no other groups will be affected.
Our adjudicator, Paul Fowler, GoDA, has been fully consulted and is supportive of the rescheduling. Adjudicators are used to "split" Festivals where, for example, a one-act competition might take place over a couple of nights, followed by two nights of full-length plays before a return to the one-act section again. I am 100% certain that no groups will be disadvantaged in any way by the changes.
As a reminder, the Box Office is currently open for priority booking by groups for the night they are appearing (plus two tickets each for the Saturday night).
The Box Office opens to the general public on Friday April 28, after which time priority booking allocations cannot be guaranteed.
To purchase tickets, contact the Festival box office at: lighthornefestival@gmail.com
or telephone: 01926 651411
or use the contact form on the website – lighthornefestival.org.uk